Description
This contribute SMART DELIVERY TIMESLOT PLANNER as Opencart plugin to allow store admin to easy management their delivery date and time slot each day. In addition, the system also integrated with Google Map API to automatically help you plan your best route daily for better time management.
Hot Features
Nice date and time slot interface at checkout page
Flexible delivery date and maximum time slot to configure
Own calendar day for maximum available schedule date
DayOffWeek an Holiday Configurable
Advance Same Day Delivery Option
Smart Customer Order Reschedule Delivery date and time
Date disabled automatically when the day is fulfill
Configurable buffer hours time slot when same day delivery mode is turn on
Orders place on Google Map automatically
Plan own best delivery route daily through Google Map
Fully integrated with existing OpenCart file types configuration
Fully integrated with Journal3 theme supported
Multi-languages support (self translation)

Disclaimer
The location plotting is based on Google API calculation, thus we do not responsible for any inaccuracy in case happen.




Admin Panel View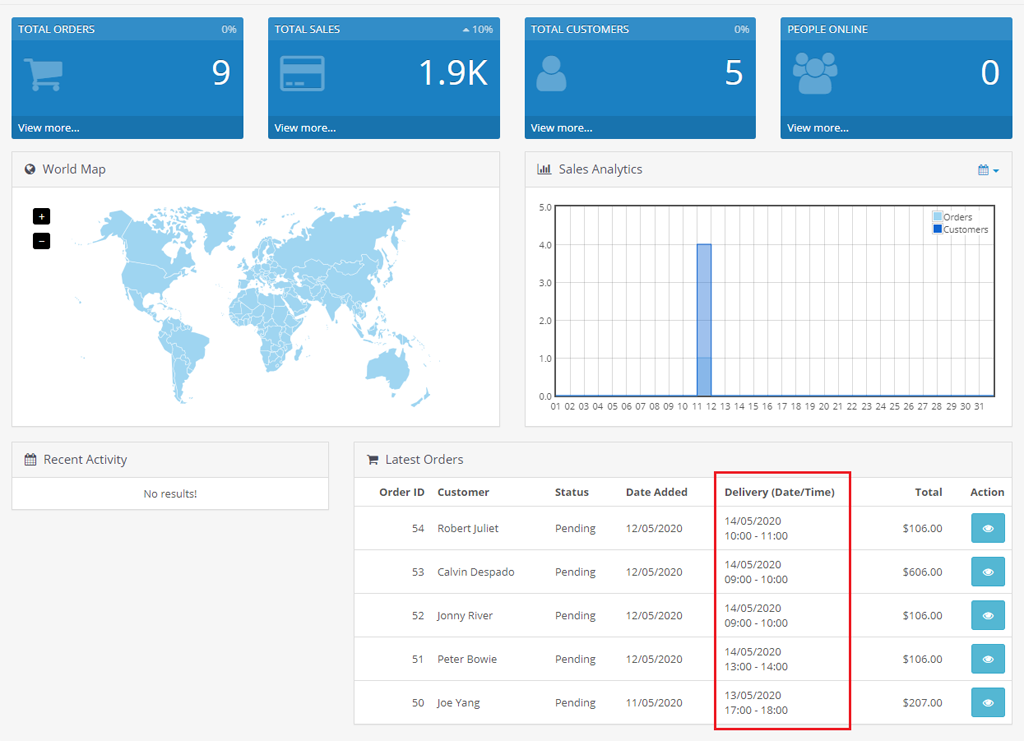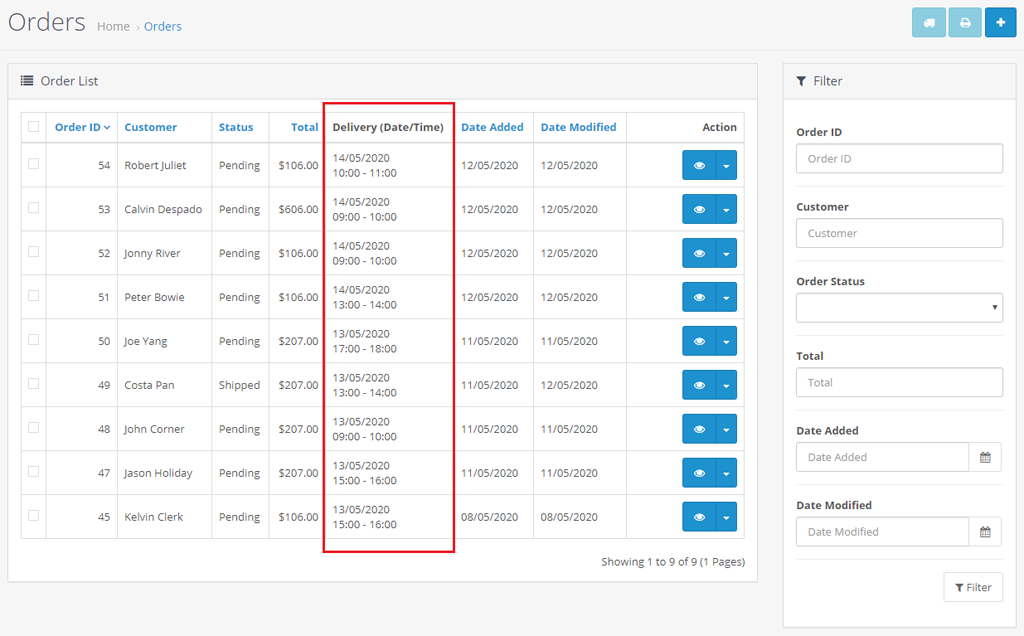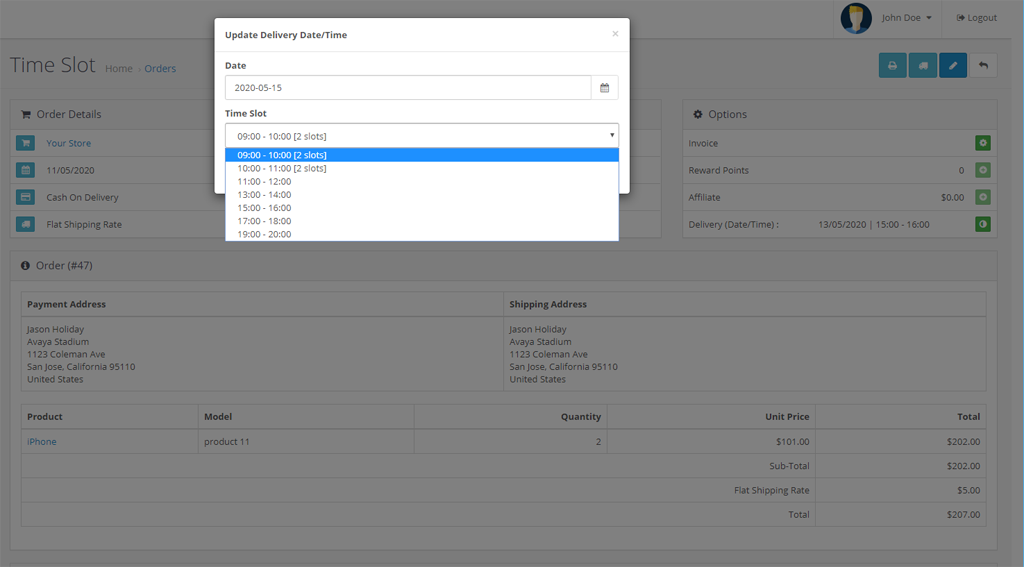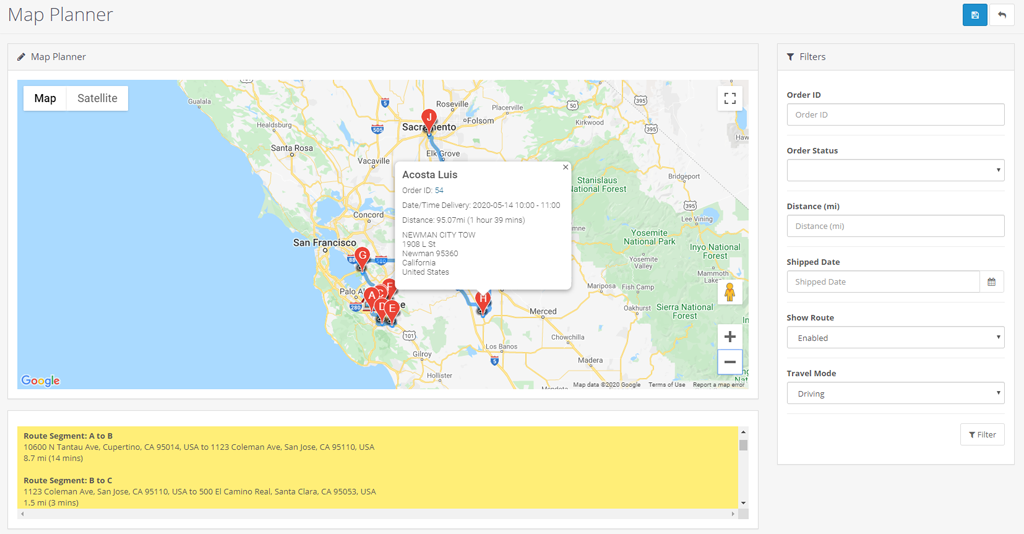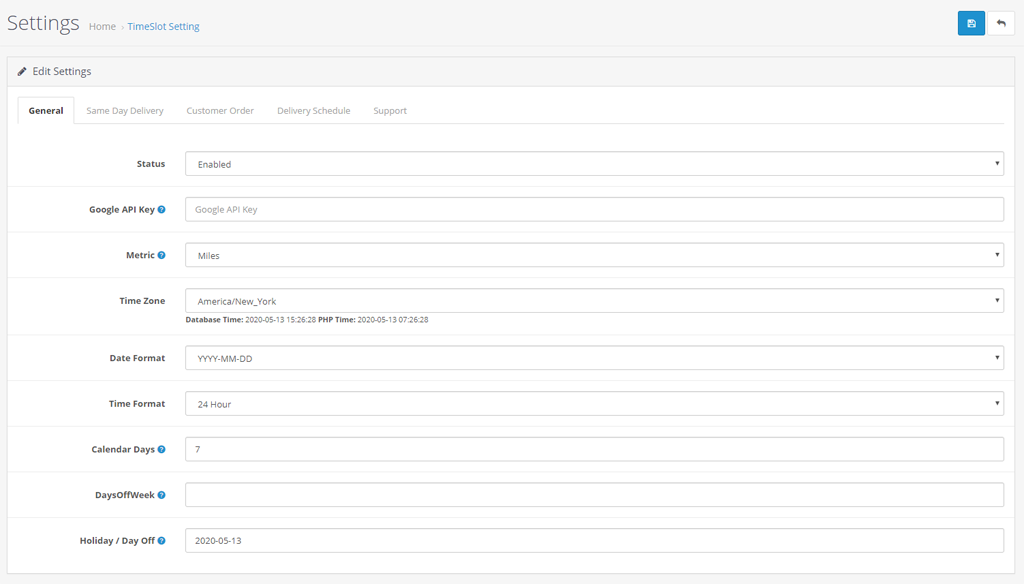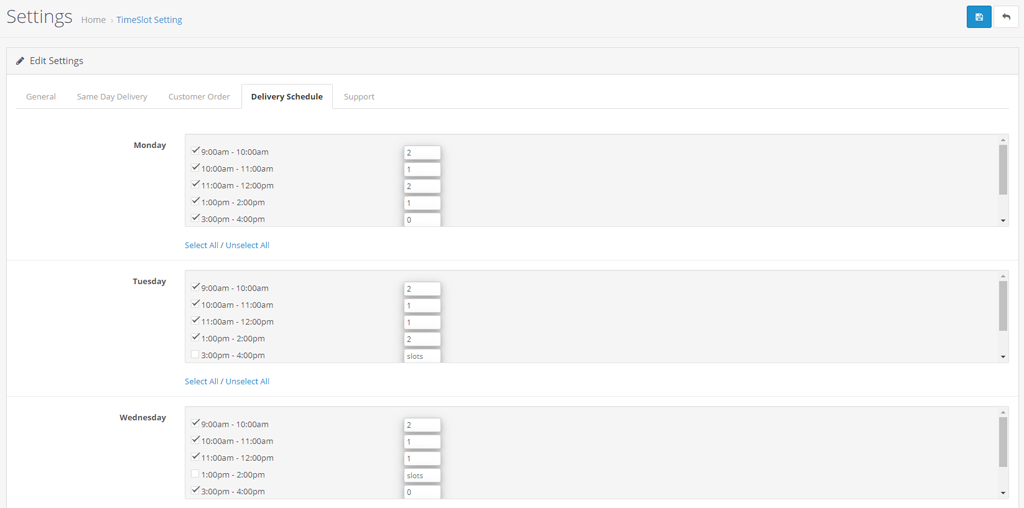 Store Front View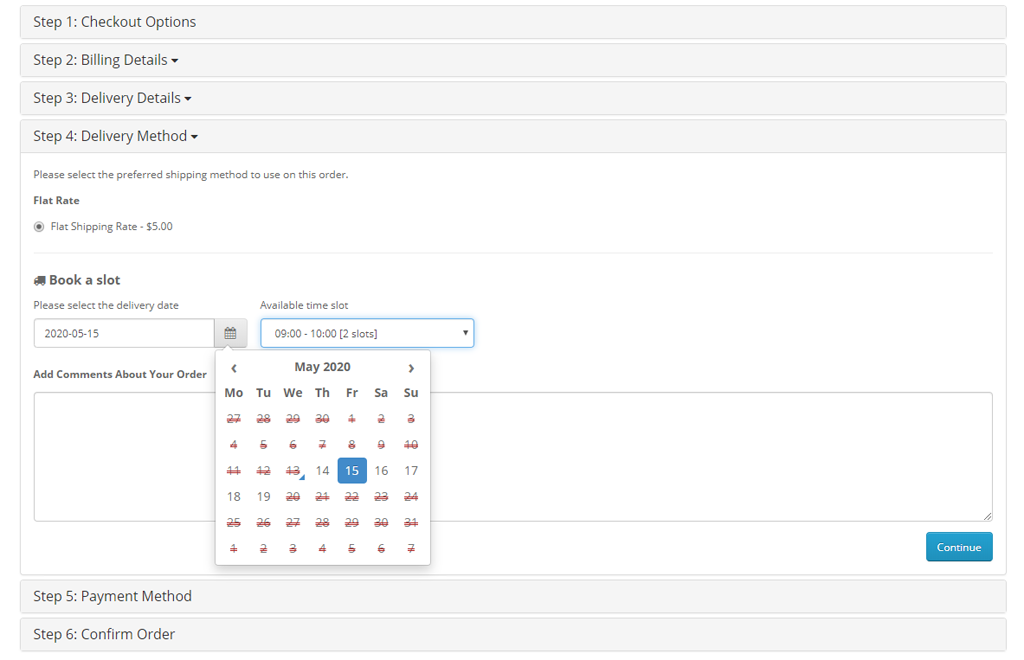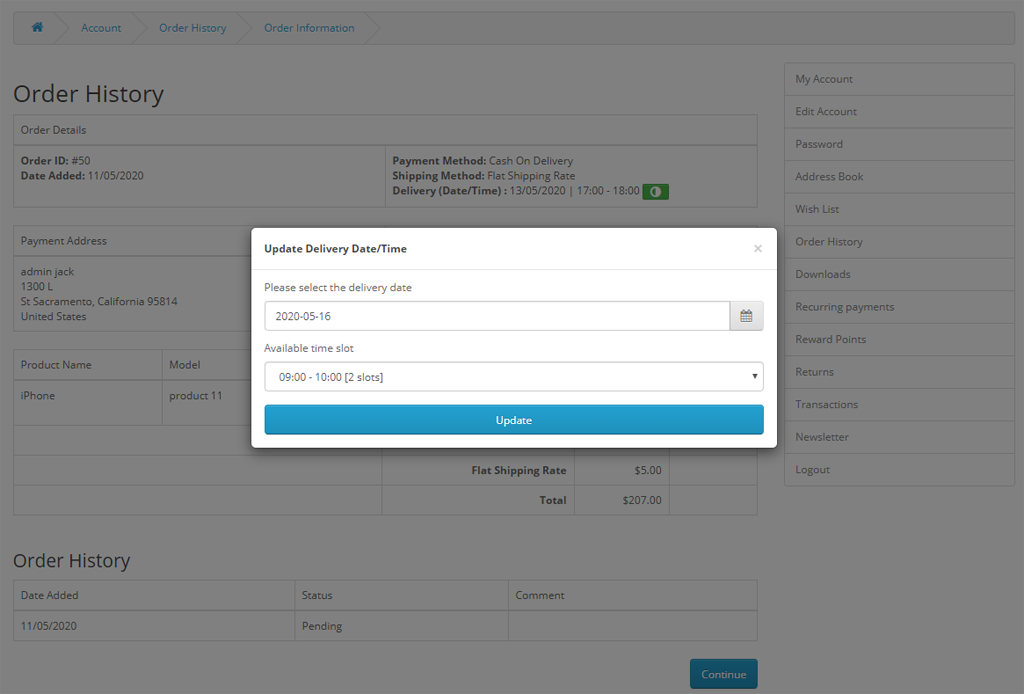 Optimize for used in Journal 3 Theme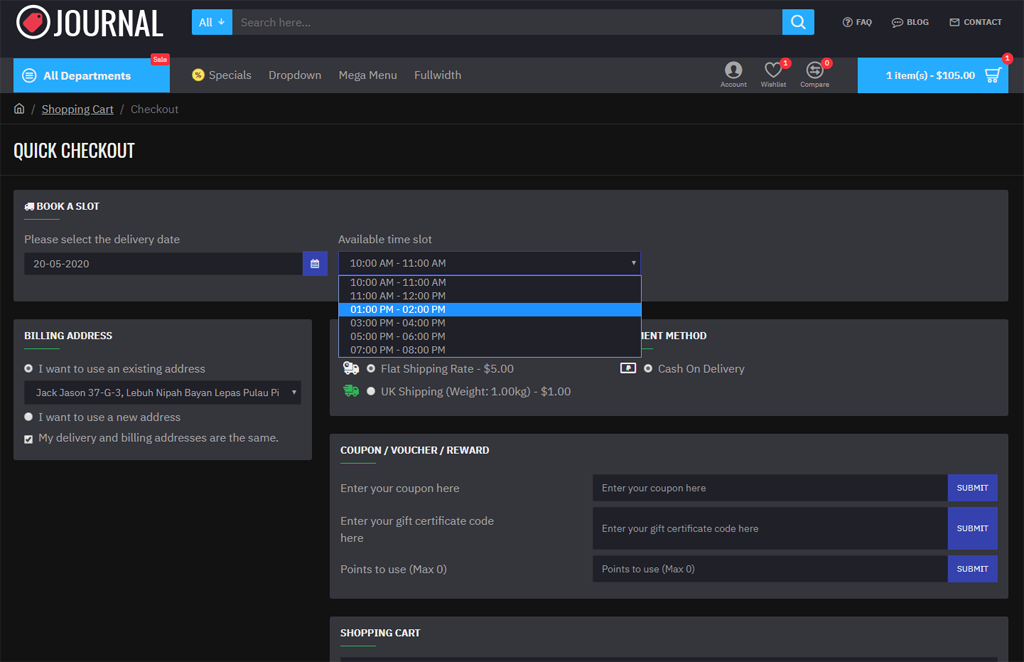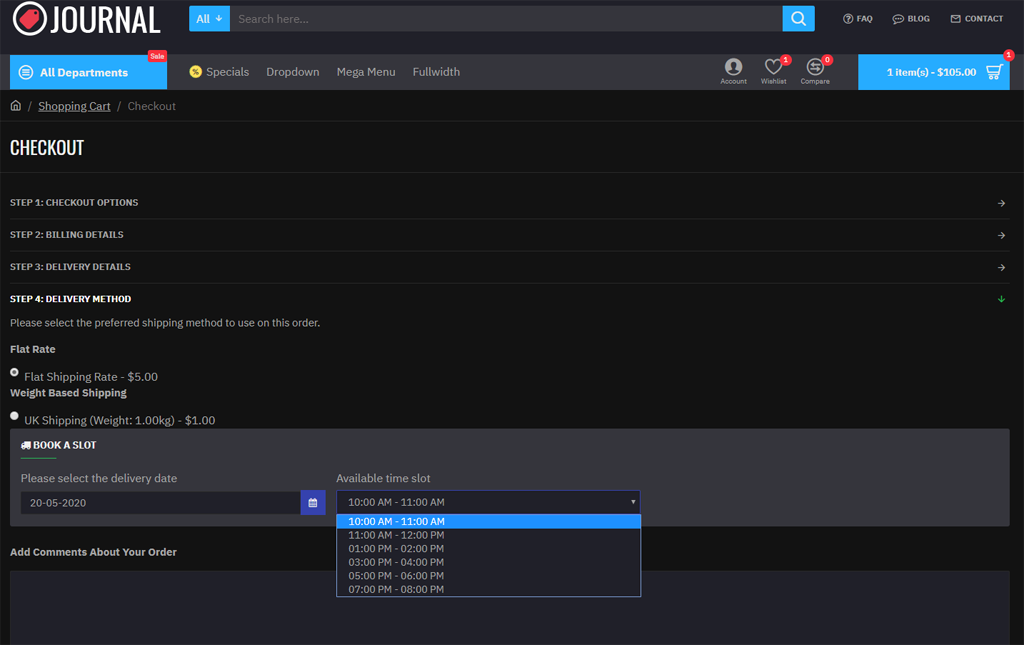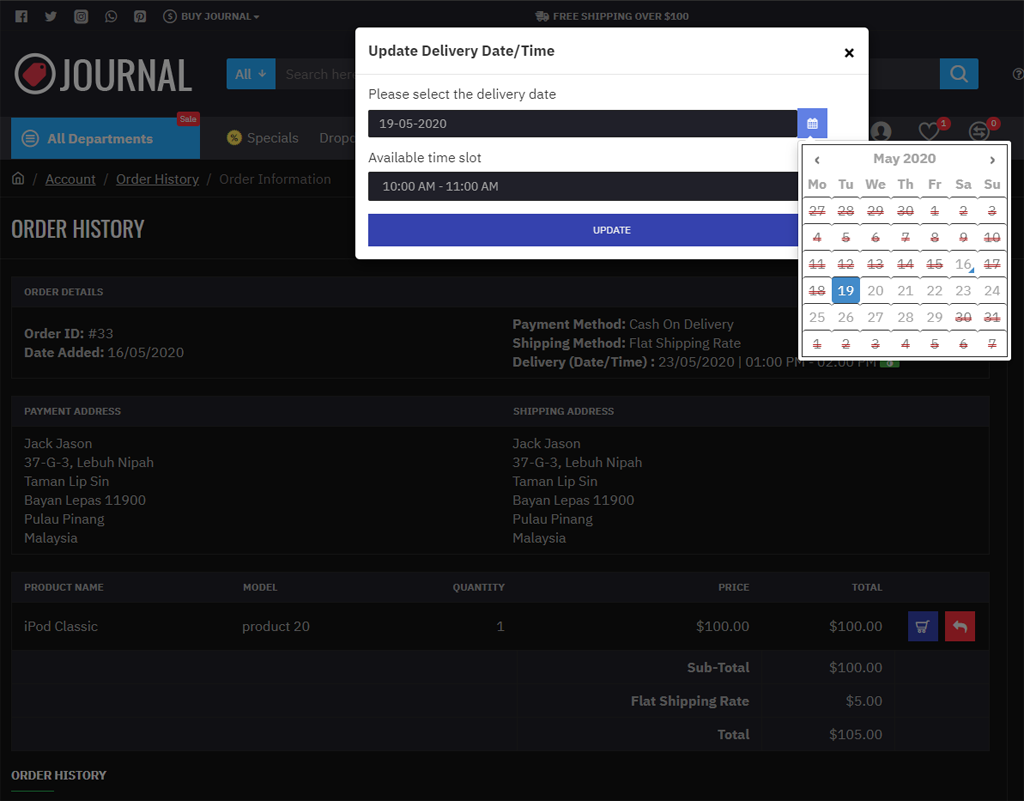 | | |
| --- | --- |
| Name | Compatibility |
| OpenCart 2.0 | 2.3.0.2 |
| OpenCart 3.0 | 3.0.0.0, 3.0.1.1, 3.0.1.2, 3.0.1.3, 3.0.2.0, 3.0.2.1, 3.0.3.0, 3.0.3.1, 3.0.3.2, 3.0.3.3 |
| Demo | Live Demo |